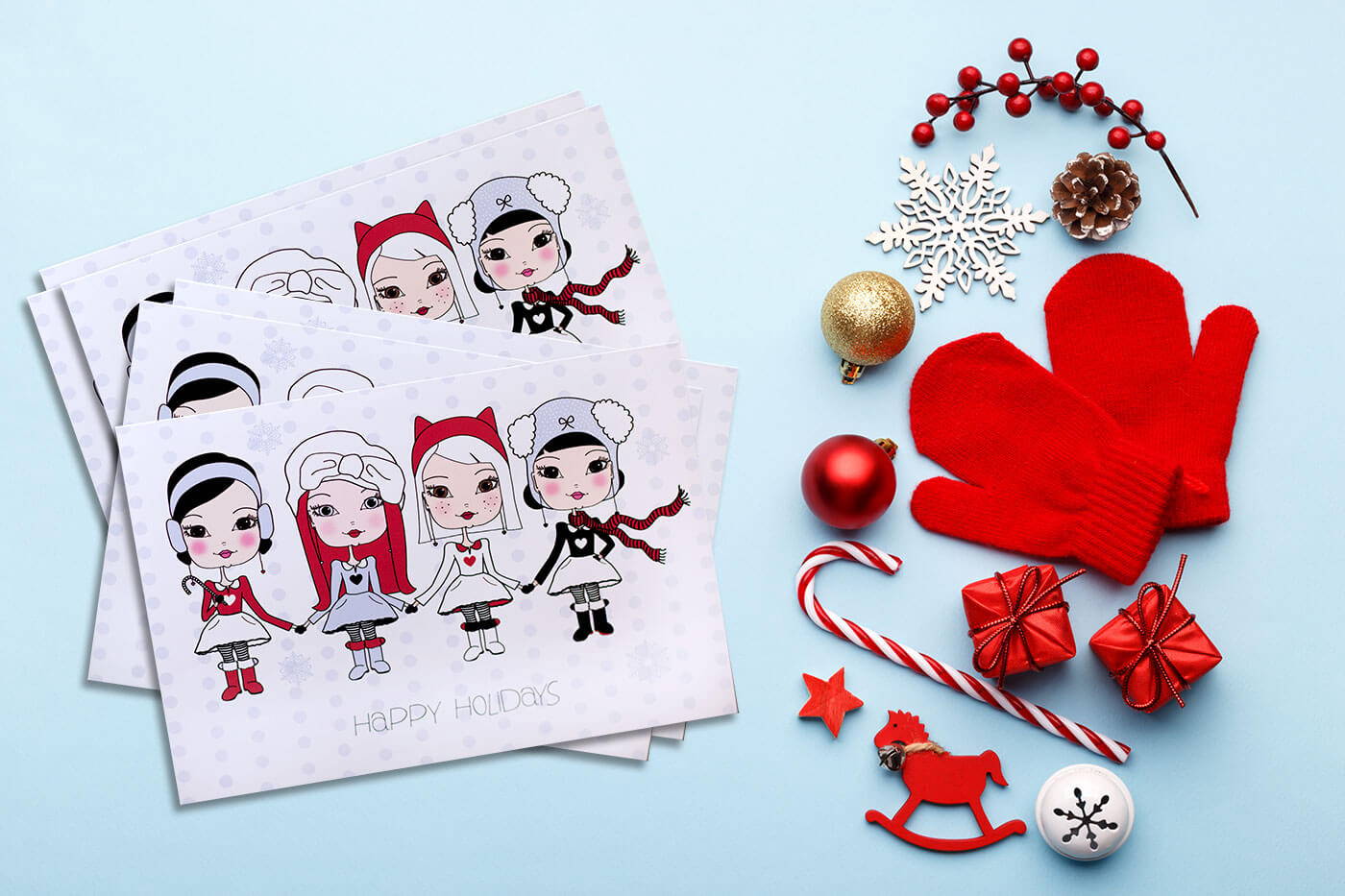 5 Fun Ways to Celebrate the Holidays with Your Friends During Covid Lockdown.
You might not be able to get together with your friends but you still can make memories.
Here are 5 fun ways to enjoy your friends this holiday season despite Covid lockdowns.
5. Have a TeleParty with Holiday Movies: Download the Chrome Extension and you and your friends can all watch a movie together!
4. Cookie Exchange: Hop on zoom and bake cookies with each other, then package them up with ribbon and a nice note and mail them to your friends.
3. Texting Murder Mystery: Grab 4 or more friends and your phones. One person will text the killer and the person killed. Create a group chat and the rest of the people need to ask questions trying to figure out who they think was the murderer.
2. Card writing party: Get some holiday cards or make your own and FaceTime with each other as you write out your cards and address the envelopes. Try using calligraphy for the addresses.
1. Have a PowerPoint Presentation Night: Gather a group of friends and over zoom, you all will create a PowerPoint presentation (or Google Slides is my preference!) of the silliest, funniest topic. Spend the first 30-40 minutes, creating your presentation then share your screen and present to the group. It's lots of fun! You can join our PowerPoint Presentation Night on Thursday, Dec. 3rd at 7:00 CST.
Let us know how your creative ideas on how you are going to spend time with your friends this December during COVID shutdowns. Write your ideas below!