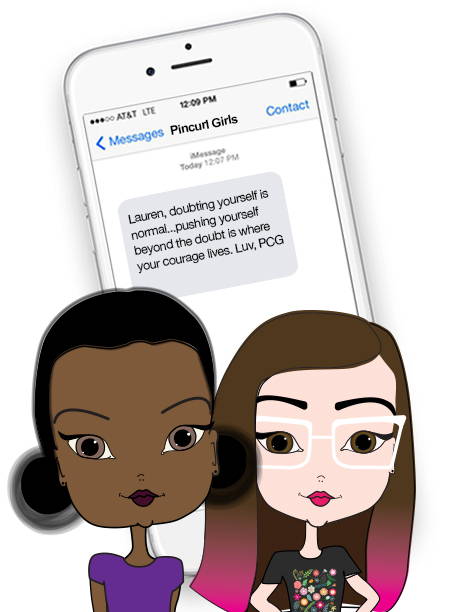 Get a daily encouragement message from your digital bestie.

Receiving a daily uplifting text, sign up now.
Billed monthly at $2.99. Text STOP to cancel. Next month's fee will not be charged.
This Service and Website is not for use by anyone under the age of 13, and you must not use this Service or Website if you are under 13 years old.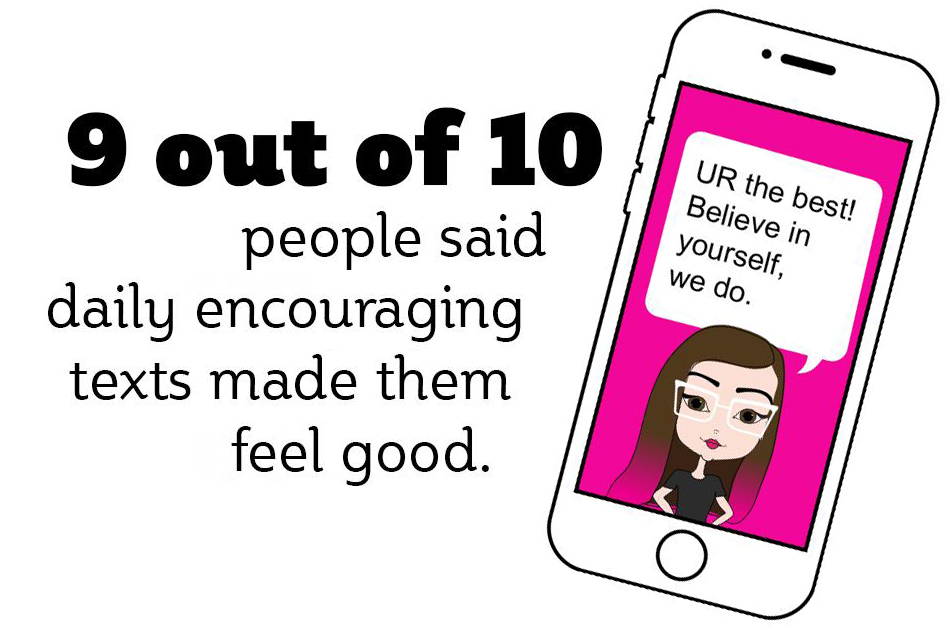 "They're so inspirational!!
I look forward to them so much!
Thank you so much"
"They always arrive when I need an encouraging word. They instantly make me happy."
"They come at different times, it's like a little surprise reminder like hey I'm totally worth rooting for!"
Get Your Daily Boost of Love and Encouragement!

Who are the Pincurl Girls?
The Pincurl Girls understand how it feels to struggle with self-doubt and anxiety. Everyone is insecure at times but it's ok to mess up ... that is how you learn. You need to know that anything is possible, including success and happiness, if you believe in yourself.