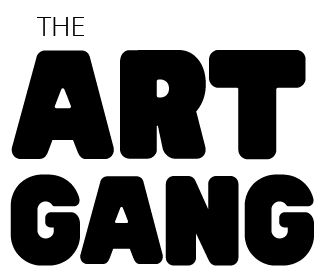 The Art Gang is an online creative art club for kids 8-14 years old. Created by Jen Landis, the artist of the Pincurl Girls, author, podcast host, mother & Professor of Practice at University of Nebraska.
Will the classes be recorded?
Yes, if you miss a class you will be able to watch the zoom recording.
Do you offer refunds?
Yes, but only after the first day. If you don't want to continue, you need to let me know immediately after the first class.
Are the summer workshops for everyone?
Yes, anyone can register, boys, girls, non-binary children between the ages of 8 and 14 years old.
What is the Art App?
Everyone enrolled in the workshops will be sent an invite to join their private workshop group on the social app, BAND. Your child can upload photos, message new friends and access the calendar with the event dates, times and zoom links.