Hi! We are the Pincurl Girls!!

Fill out the form below to receive a fun daily encouraging text messages once a day from us, the Pincurl Girls! You'll get the text at different times of the day because it's fun to get a surprise! Look for your first text soon!
For BEST the experience, add us to your phone's contact list!


Click the 'Download Contact Now' button

When asked where to download, click 'More Options'

Then click 'Copy to Contacts.'

Now when we text you, you'll know it was us!



You are in control. If you want to stop getting the texts, type STOP to the message, and you'll be taken off the list.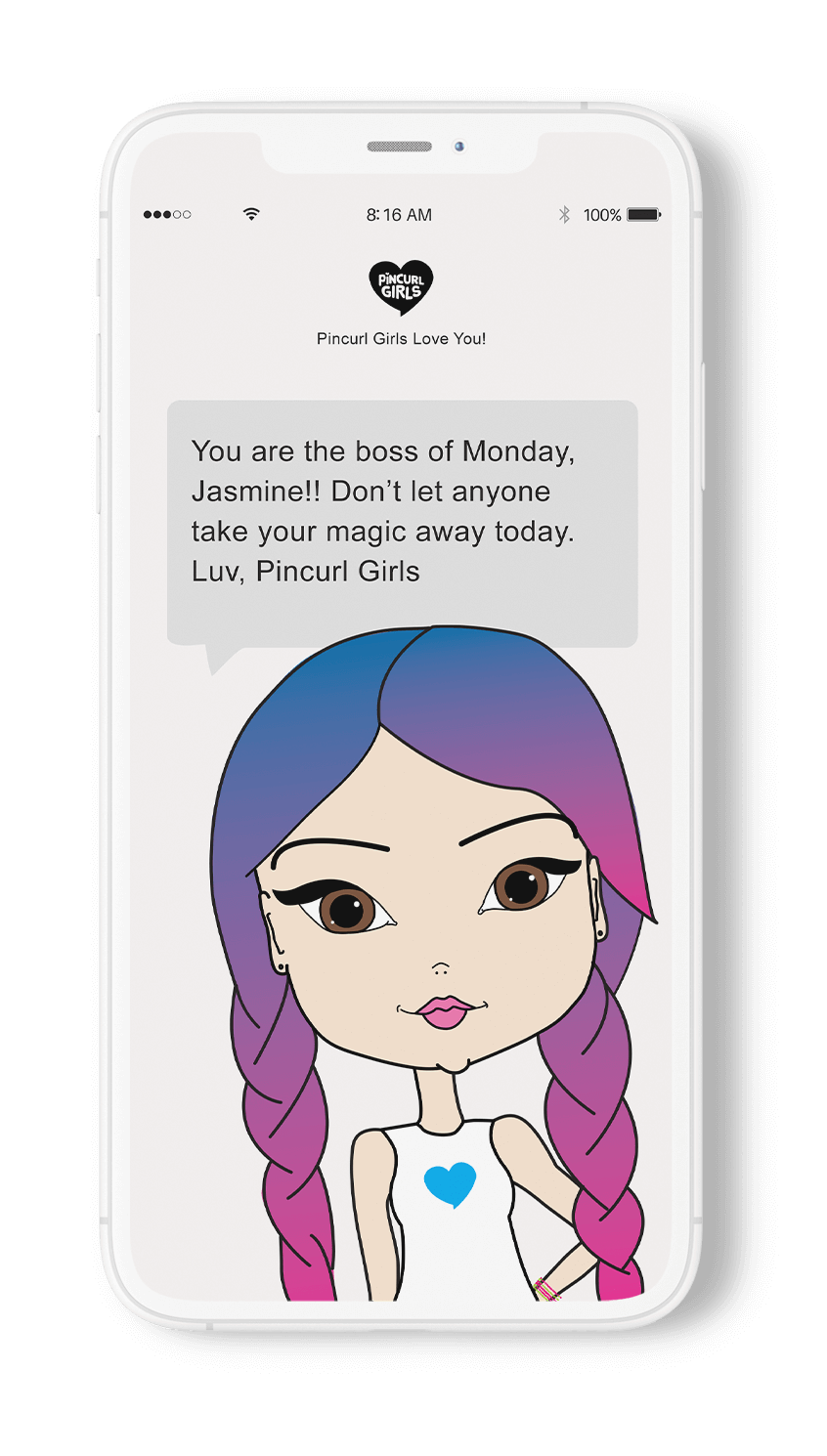 Everyone LOVE the texts! Here's what they are saying...
I love the motivation and the positivity that they bring each time I open them.

I love that I might have a bad day but this makes me feel better.

I love that they are random, never know when they will arrive.

Always positive and uplifting.

They are very encouraging to me and inspire me to keep on pushing.

I luv how they let me know that it's ok to have a bad day and that everyday won't be that way.

I'm not the greatest about positivity and sometimes it's just what I need to stop a negative thought process.
They're unexpected and encouraging.

Your texts lift me up when I'm having a bad day. They encourage and inspire me. I share them with all my friends.

They mention my name, they have a specific positive thought, they come at different times.

The texts brighten my mood and encourage me to keep going.

Always puts a smile on my face.

Honestly, everything they are always an uplifting moment in my day.

I love how they're a little pick me up for my day.