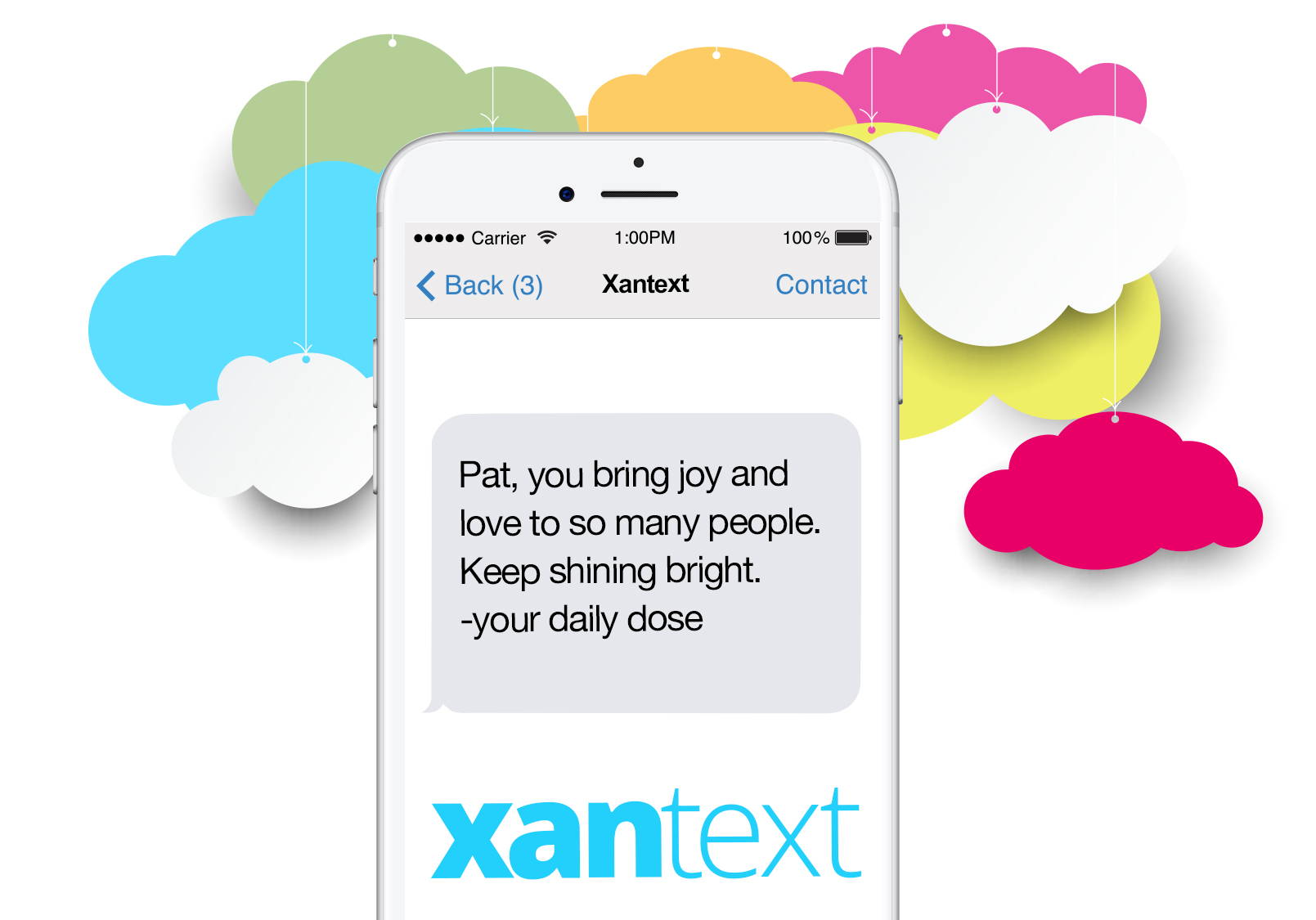 ---
Continue getting a daily encouragement message from your daily dose.  
Billed monthly at $2.99. Text STOP to cancel. Next month's fee will not be charged.
This Service and Website is not for use by anyone under the age of 13, and you must not use this Service or Website if you are under 13 years old.
"The text messages are the best.
I look forward to
them so much!
Thank you so much"
"They always arrive when I need an encouraging word. They instantly make me happy."
"They come at different times, it's like a little surprise ...like, hey, I'm totally worth rooting for!"
Scientifically proven.
Psychologists at the University of California, Berkeley, found people suffering from depression reported feeling more connected and cared for when they receive text messages.
How does it work?
After signing up with first name, cell number and age, you will receive one positive encouraging text message a day. Themes include calming nerves about the Mondays, self-acceptance, goal setting, overcoming fear-based thoughts, hope for the future, and releasing pressure and stress through positive self-talk.